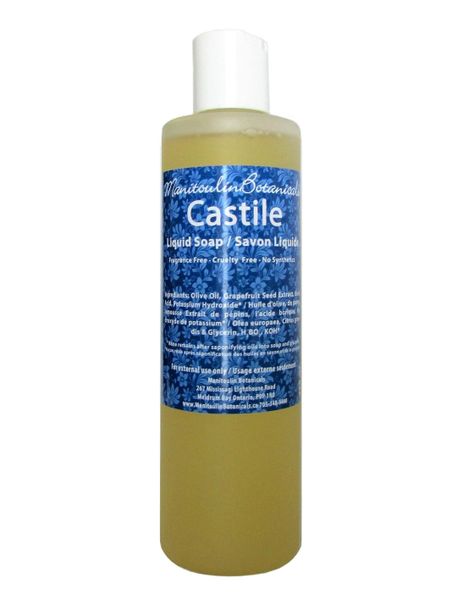 Castile Soap
Castile Soap

250 ml (8.45 oz) bottle ~ Hand Crafted, 100% Vegan, Cruelty Free, Gluten Free, Petrochemical Free, No Synthetics
This soap is named for the Castile region in Spain where it originated. Made with 100% Olive Oil, this soap is very thick and rich. It has no added fragrance. If you would like to have it scented with an essential oil, please send me a message.
Safe for Babies Skin

Ingredients: Olive oil, Boric Acid, Grapefruit Seed Extract

Our liquid soaps are great to use on hands, face and body as well as a natural shampoo!