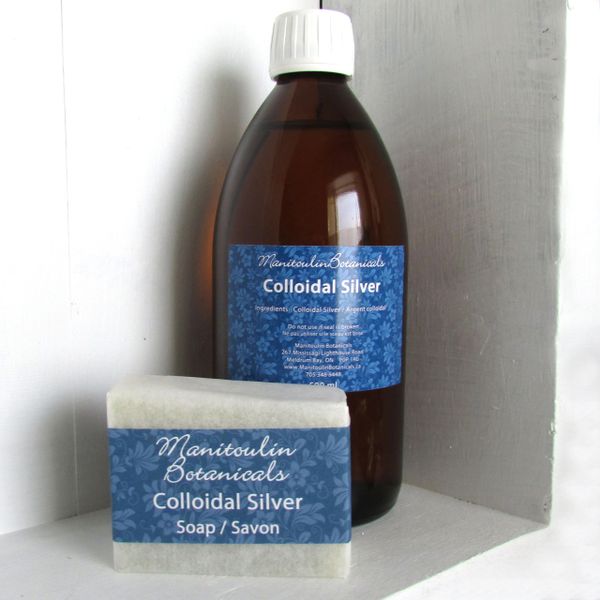 Colloidal Silver
As of November 27, 2019 our products will ONLY be available on our Etsy store Manitoulin Botanicals  and this website will be discontinued.
500 ml (16.9 oz) bottle.
Made from the electrochemical processing of 100% pure silver in distilled water (I distil my own from our excellent well water). 

Colloidal, rather than ionic silver, has an amber colour.

*Protect this product from excessive heat and direct sun