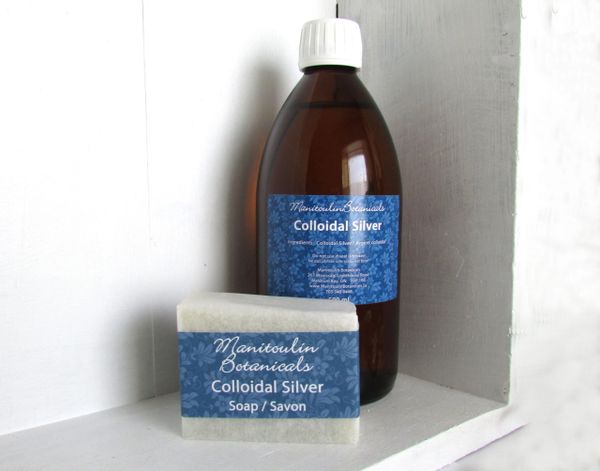 Colloidal Silver Soap
140 gram (4.9 oz) minimum weight, wrapped in parchment paper. 
Hand Crafted, 100% Vegan, Cruelty Free, Gluten Free, Petrochemical Free, No synthetics
Ingredients: Coconut Oil, Colloidal Silver Solution, Olive Oil, Sunflower Oil, Babassu Oil, Castor Oil, Avocado Oil, Frankincense Essential Oil, Grapefruit Seed Extract

Our super moisturizing vegan soaps are hand crafted with vegetable oils. They are hard and last a long time if kept dry in between use. This soap will  gently cleanse your skin leaving it healthy & hydrated.