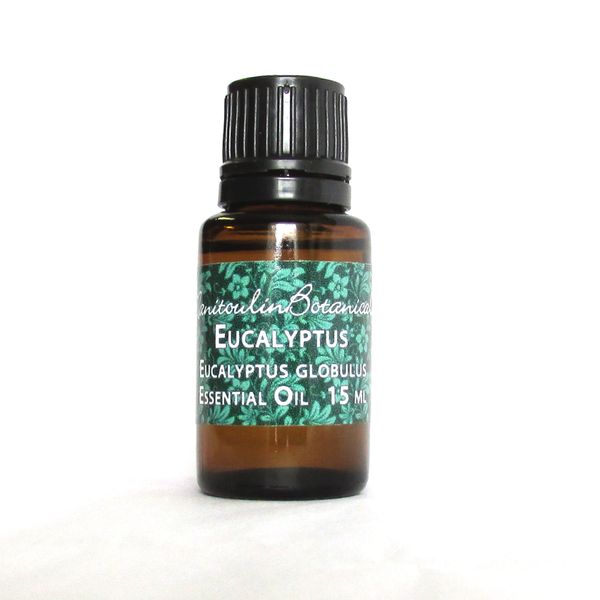 Eucalyptus Essential Oil
15 ml (1/2 oz) bottle
Eucalyptus Essential Oil  has a number of important qualities, including anti-inflammatory, antispasmodic, decongestant, deodorant, antiseptic, antibacterial, and stimulating.
It is very useful in the treatment of respiratory problems, wounds, muscle pain, mental exhaustion, dental care, skin care, diabetes, fever, and intestinal germs.

DISCLAIMER

The information presented here is intended for educational purposes only. These statements have not been evaluated by Health Canada and are NOT intended to diagnose, cure, treat or prevent disease.