Frankincense Essential Oil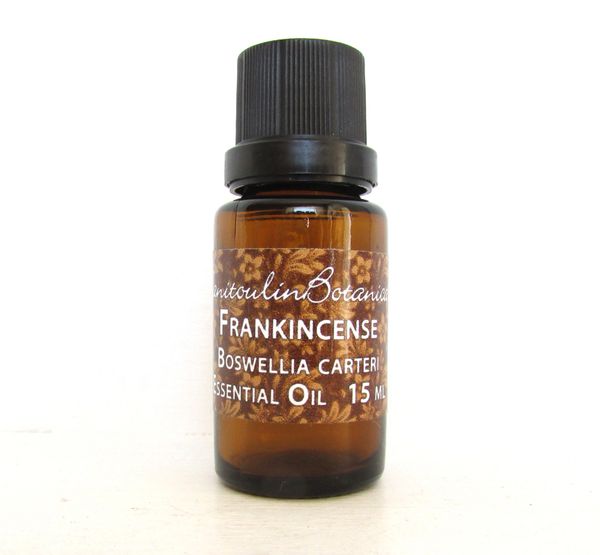 Frankincense Essential Oil
As of November 27, 2019 our products will ONLY be available on our Etsy store Manitoulin Botanicals  and this website will be discontinued.
For multiple items ordered, we can adjust shipping & handling charges, Please send a message so that we can give you a quote.
15 ml (1/2 oz) bottle

Frankincense Essential Oil promotes healthy cell regeneration, anti-inflammatory, astringent, antiseptic, disinfectant, digestive, diuretic, expectorant, cicatrisant, carminative, cytophylactic, emenagogue, uterine, vulnerary

Frankincense essential oil has been found to significantly reduce inflammation. Frankincense is also being studied for its potential to treat cancer. Scientists have observed that there's an agent in this oil that may help stop cancer from spreading. The antiseptic qualities of this oil can help prevent bad breath, cavities, toothaches, mouth sores and other infections. Scientists have found that frankincense can aid in inhibiting the production of key inflammatory molecules, helping prevent the breakdown of the cartilage tissue that causes arthritis and rheumatoid arthritis.

DISCLAIMER

The information presented here is intended for educational purposes only. These statements have not been evaluated by Health Canada and are NOT intended to diagnose, cure, treat or prevent disease.