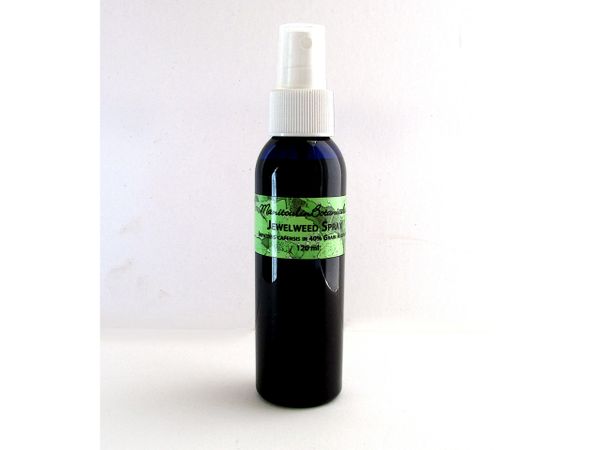 Jewelweed Spray
120 ml (4 oz) bottle, Hand Crafted, 100% Natural & Vegan, Cruelty Free, No Synthetics, Gluten Free

This spray will give relief from poison ivy and from the horrible itch of insect bites as well. 
Jewelweed has a long history of use as a poison ivy reliever. When it is concentrated in soap and spray it is even more effective than using the fresh herb. It relieves the itch of poison ivy and the rash & inflammation, quite quickly. It can be used after gardening to relieve environmental itching as well, and it is also effective for poison oak & sumac.

This salve should be used as soon as possible after contracting the poison ivy. After a soothing bath with Jewelweed soap, apply the Jewelweed spray.

Ingredients: Shea Butter, Castor Oil, Jewelweed, Yarrow Essential Oil, Vitamin E,  Beeswax

* Safe for babies skin