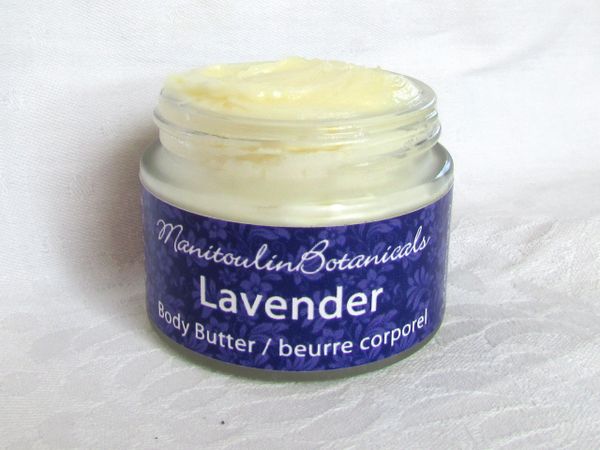 Lavender Body Butter
As of November 27, 2019 our products will ONLY be available on our Etsy store Manitoulin Botanicals  and this website will be discontinued.
For multiple items ordered, we can adjust shipping & handling charges, Please send a message so that we can give you a quote.
60 ml Jar 
Ingredients: Shea Butter, Jojoba Oil, Lavender Essential Oil

*Protect this product from excessive heat and direct sun

Lavender Body Butter is a luscious treat - and makes a wonderful massage butter. It's a super moisturizer for hands and feet - and all over.