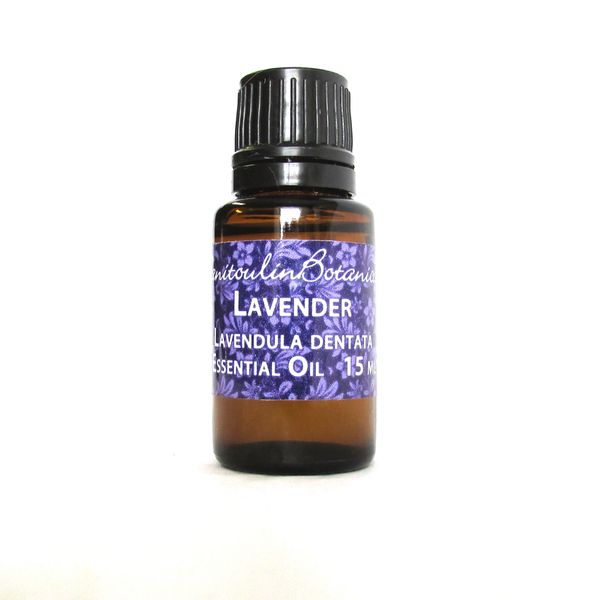 Lavender Essential Oil
15 ml (1/2 oz) bottle
Lavender essential oil can be calming, sleep inducing, analgesic, disinfectant, anti-inflammatory, antiseptic, and antifungal.
This oil is beneficial for treatment of issues with the nervous system, insomnia, pain relief, urine flow, respiratory disorders, skin care, hair care, blood circulation, indigestion, and immune system health.

DISCLAIMER

The information presented here is intended for educational purposes only. These statements have not been evaluated by Health Canada and are NOT intended to diagnose, cure, treat or prevent disease.