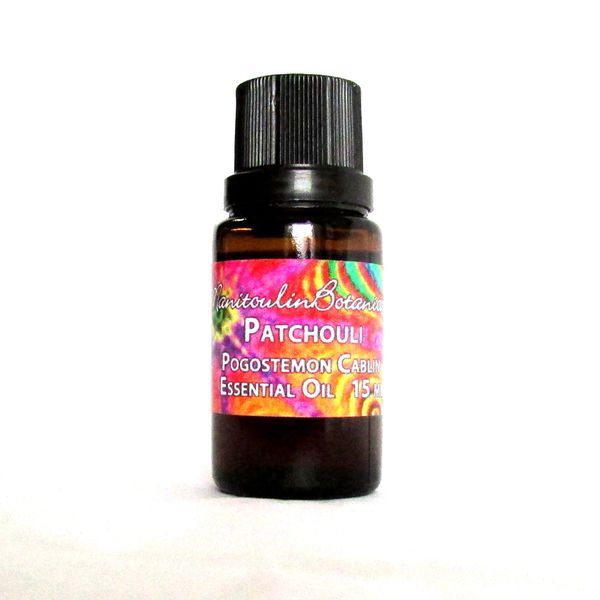 Patchouli Essential Oil
15 ml (0.5 oz) bottle
Properties: Patchouli oil is used as an antidepressant, antiphlogistic, antiseptic, aphrodisiac, astringent, cicatrisant, cytophylactic, deodorant, diuretic, febrifuge, fungicide, insecticide, sedative, and a tonic.

Health benefits: This can be used to fight depression and uplift mood, soothe inflammation resulting from high fevers, does not allow wounds to become septic, increases libido and cures sexual disorders. Furthermore, it helps to tighten gums and muscles, and it stops hemorrhaging, heals scars and after marks, promotes cell growth, eliminates body odor, increases urination and removes toxins. Finally, it is well known for its ability to cure fever, kill fungus and insects, as well as reduce emotional and nervous disorders.

DISCLAIMER

The information presented here is intended for educational purposes only. These statements have not been evaluated by Health Canada and are NOT intended to diagnose, cure, treat or prevent disease.